CORONAVIRUS | A new Covid-19 cluster has emerged in Kuching, Sarawak while an existing cluster is seeing new cases after a brief improvement of the pandemic situation in the country.
Health director-general Dr Noor Hisham Abdullah said 14 new cases were recorded today comprising three imported infections and 11 local transmissions.
The imported cases involved Malaysians, with two returning from Russia and one coming back from Germany.
As for the local transmissions, they involved three Malaysians and eight non-citizens.
Two of the local transmissions are Malaysians from a screening at Sarawak General Hospital and Keningau Hospital in Sabah respectively.
The third Malaysian is a close contact of Patient 8,694 within the newly emerged Kuching engineering cluster. They work at the same engineering consultancy firm.
"The first case (Patient 8,694), an employee of the company, had sought treatment at a medical centre on July 9 after experiencing respiratory symptoms. She was found to be positive with Covid-19 on the same day.
"Following that, an investigation and contact tracing were carried out. To date, 32 of her close contacts have been identified and screened.
"They comprise 16 colleagues and 16 family members," Noor Hisham said in a statement today.
Of the 32 screened, 16 were negative, 15 are still awaiting results while the last was among the new cases today, he added.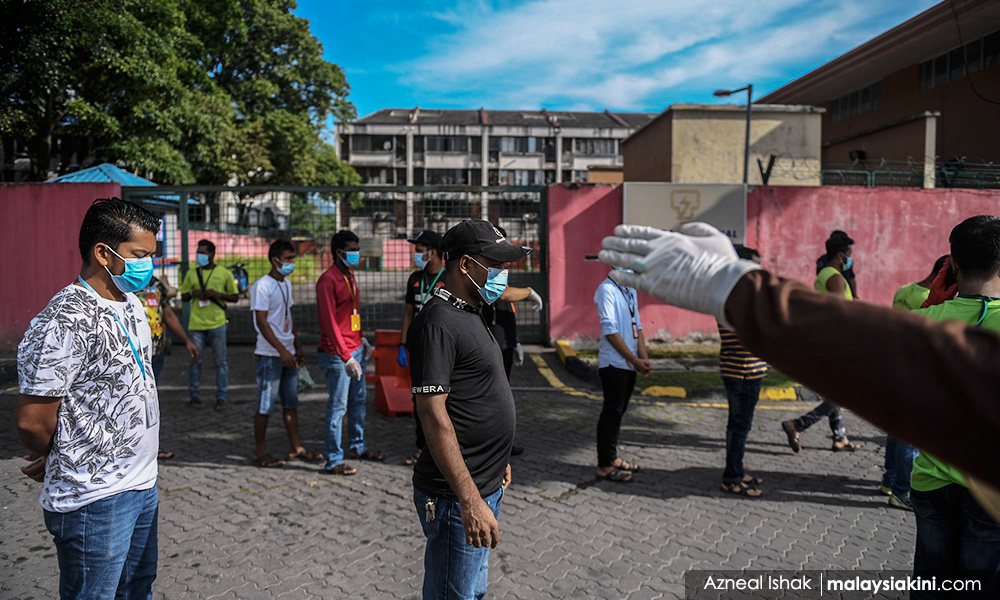 The eight local transmissions involving foreigners were all from the Sepang immigration detention depot cluster.
"The eight non-Malaysian cases are from the screening of close contacts of Case 8,629 and Case 8,630 at the Sepang immigration detention depot.
"They were detected from a screening of 115 detainees. This was a repeat screening of close contacts comprising 115 detainees housed at Block C on July 10," he said.
The new infections bring cumulative cases to 8,718.
Noor Hisham reported four Covid-19 patients have been discharged from hospital, bringing the total recoveries to 8,519 or 97.7 percent of all cases.
To date, he said 77 patients are still undergoing treatment of which three are in the intensive care unit (ICU). Two out of the three ICU patients need ventilators to breathe.
No new fatalities were reported, maintaining the death toll at 122, a fatality rate of 1.39 percent.