COMMENT | We are faced today with a crisis of warlike proportions. The people of this country are being attacked by a deadly foe. It is a virus that is already in the general population.
This a virus that attacks the most vulnerable in our society – the very old and those with pre-existing conditions and lowered resistance. The disease attacks the lungs causing breathing difficulty requiring hospitalisation and the use of respirators and ventilators. It is very contagious and is transmitted through close contact.
For their own safety, the people are in lock-down. They are hunkered in their homes. Some have stocked food for a few weeks. Some have no food. They have no savings to buy food. All except those in essential services cannot work. Those who earn money daily for goods they sell or services they provide have no income.
Hospitals are facing a crisis that all are unprepared for. There are insufficient beds, insufficient protective clothing for hospital staff, insufficient drugs and insufficient ventilators. Doctors, nurses and other staff are at risk. They need protective clothing. They need additional staff. In Italy more than 10 percent of casualties are doctors, nurses and other hospital staff.
The scale of this pandemic requires government funds, government resources and government action. The government should determine what our needs are and then seek the help of better-endowed nations for supplies and other assistance. Either as aid or on credit. They should also use government funds including reserves.
We assume that the government would assemble a team of experts perhaps also calling for assistance from Singapore, China, Japan, Taiwan and S Korea. These countries appear to have managed the crisis better than the Europeans and the Americans.
Helping keep companies and their businesses afloat is a good thing. The UK government is undertaking to give all businesses 80 percent of the amount paid to employees provided they keep the employees on staff. There is, of course, a limit to the maximum they can get for each employee. The unemployed have social welfare. In Australia the Government has beefed up the dole. In the US the government will help business and put money in the hands of each citizen. 
In addition, the Federal Reserve will take over student loans and credit card loans from banks freeing them to make loans to businesses. The US Federal Reserve will not call on those loans acquired until much later. Singapore pays a certain amount of money to each citizen.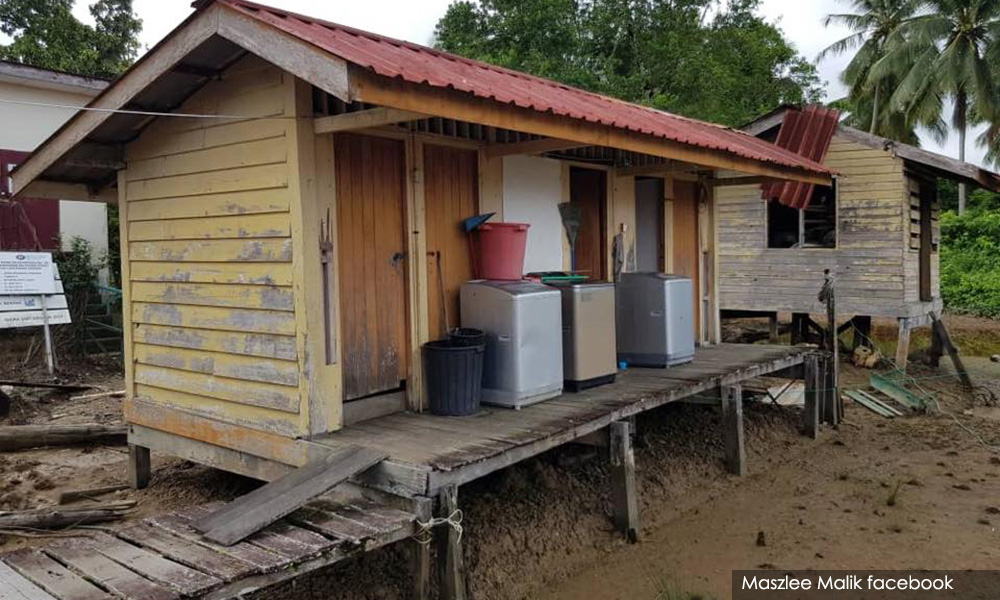 Our government should adopt similar measures. For an earlier economic crisis, we set up Danaharta to relieve banks of bad loans so that they could continue to function and to provide loans to businesses. As important as giving assistance to business is assistance to the B40 families. They need their daily takings or wages to survive. The lockdown means that they cannot earn. They have little or no savings. They cannot buy food. Without assistance they will starve.
The government must put money into their hands. In all countries affected by this crisis, charities have ramped up their activities. The people have also stepped up. Scores of volunteers have come forward to make and distribute food to the poor and the vulnerable.
In Malaysia, charities and other volunteer and service organisations run by religious and other establishments are doing what they can but are handicapped by a lack of resources and funds. Increased funding will help these organisations help the people who need the most help. People with extra cash should donate money to these charities or service organisations to enable them to help those most in need.
This is the time for the people of Malaysia to step up. Every little bit would help.
Many are businessmen or professionals providing services. These are people who made their money from selling goods and services to Malaysians. It is time to give back. Many will already be generous donors through foundations or other charities they support. 
This is an extraordinary crisis requiring extraordinary effort and sacrifice. Further donations should be channelled through existing charities and service organisations. These organisations already have the infrastructure to reach out to the community. And they can do so quickly.
Malaysians are already responding. We see the rise of people coming together to donate money or to supply medicines, drugs, hospital equipment and protective gear to hospitals. Much more is required.
Keep the donations coming. There is the need to ensure an adequate supply of protective gear and medical supplies and ventilators for hospitals. There is the need to ensure that the very poor of this country are fed.
This effort will reach those who most need help without regard for race or religion. The message that it will convey will be a powerful one. Let the people see that most of us do not limit our care and compassion to only people of our race or religion.
This is a call to to the people of Malaysia to rise and to use your talents and your money to help the nation in its worst hour of crisis.
Stay at home: List of help for needy groups, frontliners
---
DAVID DASS is a lawyer, a Malaysiakini subscriber and commentator.
The views expressed here are those of the author/contributor and do not necessarily represent the views of Malaysiakini.